The Reluctant Bride
by Monica Murphy
Publication Date: April 19, 2022
Genres: Adult, Contemporary, Romance
Everyone's for sale, including me. One moment I'm the forgotten daughter of one of the most wealthy families in the country, and the next I'm the blushing bride in an arranged marriage. My fate is sealed in my wedded union with a complete stranger.
In public, Perry Constantine is the life of the party. Easygoing. Adored. In private, he's brooding. Dark. Angry. But so am I. It's a contest of wills to see who will break in the bedroom first, and while I try to remain strong, I find myself craving the very man I swore to hate.
My husband.
About the Author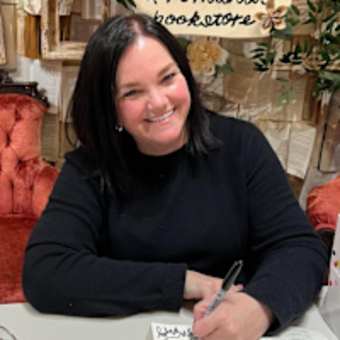 Monica Murphy is the New York Times and USA Today bestselling author of the One Week Girlfriend series, the Billionaire Bachelors and The Rules series. Her books have been translated in almost a dozen languages and has sold over one million copies worldwide. She is both a traditionally published author and an independently published author. She writes new adult, young adult and contemporary romance. She is also USA Today bestselling romance author Karen Erickson.
She is a wife and a mother of three who lives with her family in central California on fourteen acres in the middle of nowhere, along with their one dog and too many cats. A self-confessed workaholic, when she's not writing, she's reading or hanging out with her husband and kids. She's a firm believer in happy endings, though she will admit to putting her characters through many angst-filled moments before they finally get that hard won HEA.
Website | Amazon | Instagram | Reader Group | Newsletter